In Pictures
Mood:
cheeky
Topic: family
Here's the pictures from First Grader's Birthday last week!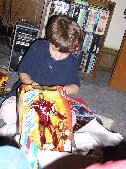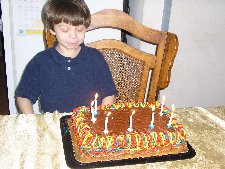 It was an "Ironman" birthday! Think I should have gotten an Ironman toy for First Grader's Papa as they both wanted to play with it!
Speaking of the new celluloid Superhero - have you seen the movie yet? Senior Daughter saw it on Friday evening & said it was awesome. Reviews seem good and the movie had a great opening weekend. I did hear a rumor - but I won't tell you what - just wait until the credits are over before leaving!
Posted by wendylittrell at 7:25 AM CDT