CD Frenzy!
Mood:
irritated
Topic: music
(I'm still irritated - see the post below!)
But I'm excited about the new CDs! Yesterday 2 of my favorite artists released new CD's. "Along Came A Spider" is Alice Cooper's new one.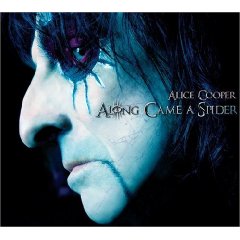 Back to his roots of "horror" rock. The theme concerns Steven (character from the "Welcome to My Nightmare" and "Goes to Hell"). You can go to www.alicecooper.com to read more about the new CD. I won't post it here as I'll get all kinds of weird hits! I think my favorite is "Salvation" which is more ballad-y and "Vengeance is Mine" - which is heavy metal.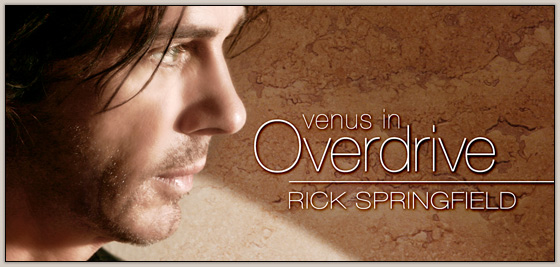 Rick Springfield released "Venus in Overdrive" - which is being hailed as his best work ever. The new single, "What's Victoria's Secret" (WVS) is being played and promoted everywhere! Monday he was on Good Morning America. He's also done "On the Record" and will be doing lots more radio and television promotions. The highlight (besides the CD being released) yesterday was one of his altar egos - Eli Love - singing the new single on General Hospital. That was actually the first chance I've had to hear the entire song. If you listen closely you can hear a couple riffs that remind you of "Jessie's Girl". Head over to www.rickspringfield.com to hear some of these great songs and get more information!
Both artists are on tour right now so check your local venues. If either or both are headed to your town, make sure you get a chance to hear them live in concert. Both have amazing personal concert experiences, and leave you wanting more.
If you are a fan of either (or both, as I am!) make sure you pass the word and urge them to buy the CDs or download them.
As of last night "Venus in Overdrive" was #13 on Amazon's bestseller list and "Along Came A Spider" was #18! Let's all push them both up to the top!
Posted by wendylittrell at 7:40 AM CDT
Updated: Wednesday, 30 July 2008 7:54 AM CDT